Partner with the #1 Ranked SEO Agency
– Before your Competitor Does.
ROI Based Proven Results
Aquire More Clients
Gain Insight to Your Competition
Get more traffic to your most important pages
Boost rankings with proper Keyword Research
Here's What To Expect When Partnering With Us:
On average we have been able to more than double our clients visibility
Websites ranked on Page 1 of Google
Client Retention Rate. We build last relationships!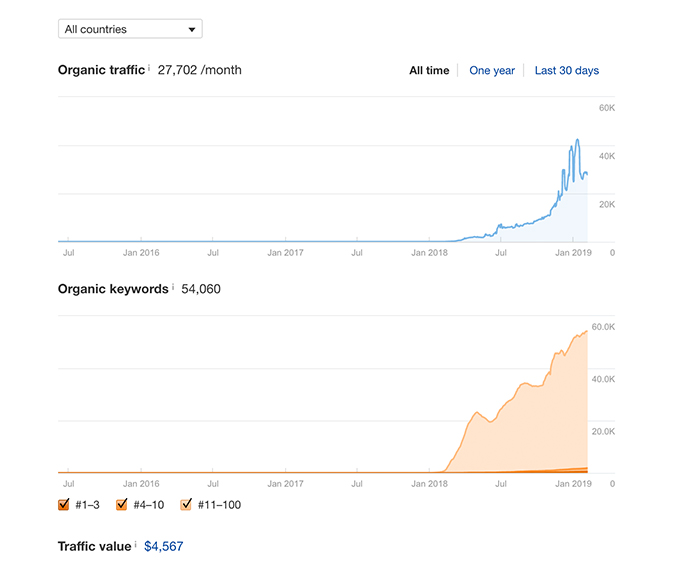 We are Cleveland Digital
Marketing Experts
Running your business takes up most of your time. Allow a professional SEO agency to manage your online marketing more affordably than hiring someone in-house at minimum wage.
At Scott Keever SEO we offer Internet Marketing Services, Website Design, and Search Engine Optimization for all types of businesses in the Cleveland area. Let us help you get the online exposure you need to succeed.
Give us a try today. Monthly plans starting at $1000 with NO CONTRACT
Our SEO Cleveland Services
Grow Customers

Let us help you drive more customers to your website. More customers means more revenue to your business.

Increase Exposure With Cleveland SEO

Give your business the boost it needs to be seen by new clients. You have customers looking for you, let us help them find you

Increase Revenue

Help your companies revenue grow by attracting new customers and ranking over your competition. Let us help!

Let's Be Partners

Not only are we here to improve your Search Engine Rankings we are also your partner. We will become one of your companies most useful resources. We have years of experience and resources.

Marketing Insider

We have trained with some of the best SEO experts in the industry. We attend weekly webinars and mastermind groups with the countries leading SEOs. These connections help set us apart.

Monthly Reporting

We keep you up to date with your websites progress with monthly reporting. We work closely with you to ensure we help you achieve your businesses goals. Communication is key!
Our Results-driven Approach
Scott Keever SEO Cleveland provides Google approved methods to increase your rankings and online visibility. Our performance speaks for itself, let us help your clients find you the same way you found us.
Our Cleveland SEO Packages are Designed Around
Creating Revenue.
As your Cleveland SEO consultant it's our passion to create a game plan that will grow your business both visibly and financially. We have ranked 100's of sites to page 1 of Google. If your site is not currently in the top 3 Google search results you are missing out on potential revenue.
Are you ready to get more relevant visitors to your webpage and boost your sales? If you're nodding your head "yes", then contact Scott Keever SEO to schedule a free consultation.
You'll speak with Scott to learn if online marketing is right for your business, and to see if we're a good fit to work together.
During your conversation with him, you will also discover the specifics of how your business can benefit from web optimization -and which strategy and action plan is best for your individual business.
To sign up for a free consultation, simply go to the application page and fill in your details. There's no obligation but there is an incredible opportunity to see what we can do for you.





Directions to Our Cleveland Office Location
Servicing the Cleveland Area, Scott Keever SEO has talent and industry experience, we are guaranteed to deliver successful results. Call for a free consultation with a certified Seo analyst. Scott Keever SEO is located at 5400 Cedar Ave, Cleveland, OH 44103 . Call us at 1(216)350-2954 to schedule your free website analysis today.
Scott Keever SEO is conveniently
located near Top Attractions in Cleveland, OH
A Quick Guide on the Benefits of Local SEO in Cleveland for your Business
The Scott Keever Way
SEO campaigns are highly intricate and always evolving. Our approach is designed to collect the appropriate information about your company, your area of operation and any relevant insight about your competition, etc. Regardless of whether your business is local, regional or global, we will devise a content strategy that targets your website visitors and turns them into loyal customers.
Our Award-Winning Services:
* Local SEO
* Branding
* Pay Per Click
* Website Design
* Reputation Management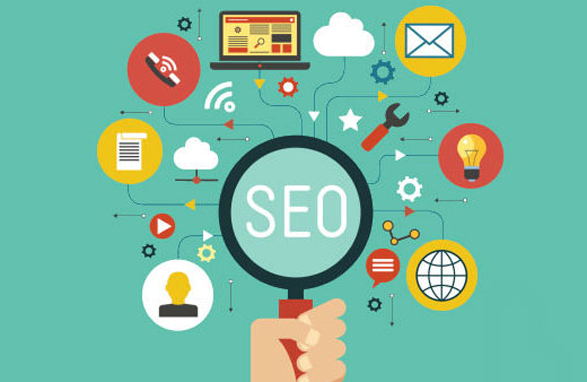 Why is Scott Keever & Company Cleveland's Preeminent SEO Firm?
Search engine optimization is not as simple as many people think. Finding an honest SEO firm that delivers real, sustainable results can be a formidable task. Nonetheless, our company does not only pledge to produce results on search engine and on-page optimization but also gives you consistent solutions to eclipse your competition.
Depending on your preference, whether local in Cleveland or global search engine optimization, we are always committed to give you greater results and quality for your advertising budget.
We Use Legitimate Methods That Work
We implement white hat and organic techniques to grow a website's ranking. Just a few of the white hat tactics that we use include organic on page SEO, Pay Per Click (PPC) and back-linking campaigns.
We Are Cleveland's Most Respected SEO Firm
We have worked with dozens upon dozens of Cleveland based websites and delivered superior results on hundreds of keywords. These sites remain highly ranked in search engines and still experience the advantages of increased internet traffic through SEO. Our Cleveland SEO professionals pride themselves on elevating website rankings and preserving their ranking for the long run. We deliver results.
Experience And Knowledge
We have been in the search engine optimization industry for nearly a decade and understand what a website requires to acquire these rankings to get traffic and grow revenue. During this time, our highly skilled and qualified staff have perfected methods which your company can benefit from. We also keep up on the latest updates, trends, and techniques to ensure your website doesn't fall in rankings. By way of this, we have effectively been able to position sites highly in search engines for years.
Here are 4 ways SEO can help you become an industry leader.
1. SEO is an excellent investment because it keeps paying dividends.
The bottom line is that investing in SEO is a wise business decision. It's been that way for ages, and there's no evidence to suggest it will change anytime soon. It's vital to view SEO as an investment instead of an expense. Business owners who still invest in effective SEO are much more likely to continue connecting with consumers online despite colossal changes in how individuals interact with the Internet.
2. SEO boosts conversions.
Possessing a website that's fully operational on smart devices is critical in today's mobile world – but why have a stunning website if it's not visible?
When your website ranks at the top of Google, Bing, and Yahoo, individuals are already psychology committed to working with you. Organic results that appear close to the top of the rankings are frequently presumed to be authorities in their industries, which increases the likelihood prospects will trust you and therefore are more likely to buy from you.
Possessing solid content is the cornerstone of good SEO, and visitors are more probable to become paying customers when your website offers helpful, captivating content.
Having an effective website coupled with a high ranking in Google is fantastic for your organization's image. Visitors, along with customers are both more likely to not only locate your company but to come back time and time again.
3. Local SEO presents a gigantic opportunity.
About to leave the supermarket, and you suddenly get a hankering for a hamburger on the way home? Or perhaps you are out completing errands and immediately recall that you need a new tie for that big business meeting?
In the past, locating instant answers for spontaneous impulses was drastically less convenient. Nowadays, because of mobile devices, people can immediately discover and compare nearby department stores, auto repair shops, or a variety of other businesses. Google research suggests, 50% of local searches prompted customers to patronize stores on the very same day.
Make sure your organization is registered on Google My Business and make certain your contact information is presented properly on your website and other online outposts. Also consider listing your company on prominent online review sites such as Angie's List, Yelp, and TripAdvisor. Internet review site listings are frequently displayed on the initial page of search results.
While organizations are beginning to put energy into optimizing Local SEO, the opportunity remains to develop yours prior to your competitors!
4. If you sit still, you'll surrender market share.
Have you ever engaged in musical chairs? There are never adequate seats for everybody in the circle, and when the music ceases, somebody invariably loses – and grabbing a chair only gets harder.
Today, receiving an above-the-fold position in Google is akin to playing musical chairs. Google is allotting less room for natural results and more space for local Web directory listings, and PPC ads Investing in SEO is key to remaining on the first page of the search results.
Mobile SEO is in fact, even more competitive. According to recent research, just three percent of Google searches in the U.S.A. return only organic, or natural search results. Frequently, Google prohibits any organic results from displaying above the fold, instead choosing to reveal, PPC ads, lists, locator maps and more.
When the music ends, you want to make sure a seat remains for your company!
How Do I Begin?
Our highly trained staff of Cleveland SEO technicians has rigorously crafted a time-tested 5-step plan to thrust your organization to the top of the search rankings.
1. EXAMINE WEBSITE
Our SEO professionals begin by carefully examining your website for several ranking elements like but not limited to, broken links, on-page SEO, and link profile. We will also prepare a detail competitive analysis to assess where your website can improve.
2. COMPOSE A PATHWAY FOR SUCCESS
To enhance your Google and Bing rankings, our Cleveland SEO company will construct an in-depth SEO campaign subsequent to the data assembled from your website's analysis. Even though we incorporate effective techniques and methods that have reaped tremendous results our clients, we concede that each client's needs are multi-faceted. For this reason, each SEO campaign is differentiated to meet the client's requests. Our SEO pros take a calculated path to pick the best keywords, phrases, and topic matter to maximize success.
3. COMMENCE CAMPAIGN
Directly after our Cleveland SEO company finishes the requisite steps profiled above we'll commence your SEO campaign. Our team amends all noteworthy on-page SEO items, along with making new meta descriptions, title tags and installing related content, and more.
4. LINK BUILDING
No successful SEO campaign is complete without proper link building. Our capable Cleveland SEO technicians will ensure your business lands directly in the line of sight of visitors on prominent websites. With years of carrying out efficient link building, aligned with our straightforward and systematic approach to search engine optimization, our link building endeavors create lasting and extraordinary results.
5. REPORT
SEO reporting is central to determining how people connect with your internet business and in what capacity you can move them to do business with you. Competent analytics reporting should communicate more than just a trash dump of data. At Scott Keever & Company, we think SEO reporting ought to detail the history of your internet business and relate awareness of consumer behavior. Our Cleveland SEO reporting will prompt you to keep reaping the rewards from your successes while further discovering what campaign tactics are ineffectual.
Our Cleveland SEO Experts Provide:
Local SEO
SEO techniques tend to repeat themselves from time to time. In lieu of draining your budget chasing Google's current algorithm, we develop your local SEO campaign on proven marketing methods. Our focus is on the elements that actually help produce lasting local visibility and sustainable organic growth.
The local SEO campaign we design for you comprises work in numerous areas, including:
Keyword research to decipher how people look for your company.
Online citation production to establish appropriate business information in internet directories.
On-site optimization that offers specific local signals to Google.
Review methods to enhance your business.
Local link development to take advantage of your business relationships.
Google remains your most essential local marketing channel. We'll make it work in your favor.
Website Design
Inevitably, your website is the primary interaction consumers have with your organization, which is why more than 90% of a users main impression is connected to website design. Our developers are trained to understand your requirements and objectives, and then going about storyboarding, wire-framing, and coding your customized website to those details.
Branding
If the thought of branding, or shifting the prevailing perception of your current brand makes you nervous, we're here to help alleviate those concerns. We've piloted dozens of brand development efforts for clients and we can do the same for your business.
Pay Per Click
Elevate your brand with Pay Per Click (PPC) advertising. Whereas conventional SEO will aid you in ranking naturally, PPC advertising produces a large stream of traffic, almost instantly. With assistance from our Cleveland SEO professionals, you will boost your online presence in paid distribution channels.
Reputation Management:
As a full-service digital marketing agency, Scott Keever & Company is ready to aid you in resolving a broad range of reputation management concerns. Utilizing best practices and corporate insight, we are eager to assist you in addressing and conquering these problems with tested methods that work, irrespective of your market. In today's world where one adverse online review or defamatory comment can negatively impact your brand image and ultimately your bottom line, cementing a good reputation in your market is of the utmost importance. Facilitated by our reputation management solutions you'll be sure complaints from your competition won't curb consumers from engaging in business with you.
Ready to launch your SEO campaign? Give us a call at (813)-455-1455 or click on the link below to receive your free SEO analysis.
Local Map Optimization
Google gives preference in its search engine rankings to companies that reside within the same geographical region as the individual who is conducting the search. That's why it is critically important that these businesses submit their information to Google Business Places in addition to keeping their information current. At Scott Keever & Company, we place a high priority on ensuring that an efficient use of Google Business Places is part of our clients' complete SEO strategy.
Amplify Your Company's Online Presence
* Boost Sales While Improving Your Bottom Line
* Cultivate Brand Awareness
* Local SEO Services
* Website SEO Optimization
* Transparent Monthly Reporting
* Free Consultation
Let Cleveland SEO Specialists Scott Keever & Company Help You Reach Your Online ROI Objectives
Enhanced visibility and more revenue. That's what Scott Keever & Company provides. We are a Cleveland SEO agency servicing small, medium and enterprise-level organizations in competitive industries. We implement a mix of SEO, Pay Per Click, Web Design and other effective digital marketing solutions to come up with innovative ideas for organizations that need immediate and sustainable results.