Partner with the #1 Ranked SEO Agency
– Before your Competitor Does.
ROI Based Proven Results
Aquire More Clients
Gain Insight to Your Competition
Get more traffic to your most important pages
Boost rankings with proper Keyword Research
Here's What To Expect When Partnering With Us:
On average we have been able to more than double our clients visibility
Websites ranked on Page 1 of Google
Client Retention Rate. We build last relationships!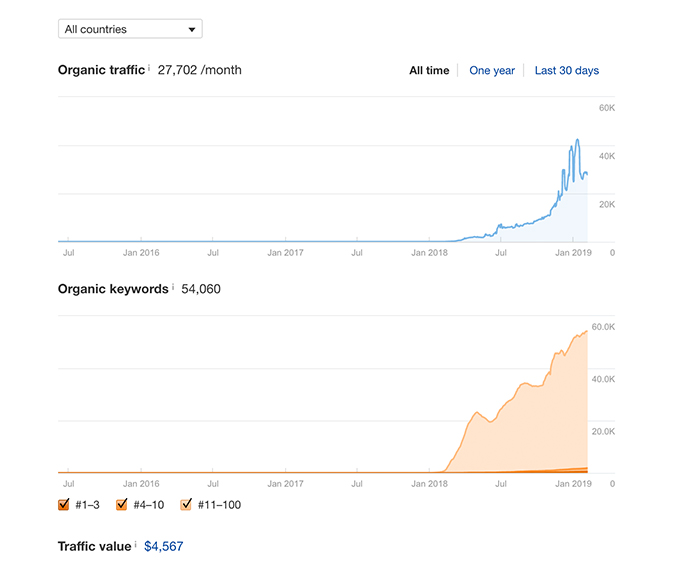 We are Fort Lauderdale
Digital Marketing & SEO Experts
Running your business can take up most of your time. This means that you may not have time to do important things, such as the necessary marketing and content creation to enhance your website ranking.
Our Fort Lauderdale SEO agency can help your company with its search engine optimization so you can quickly grow your business. To attract more customers, it's best to hire a professional SEO agency to manage your online marketing. It's also more affordable than hiring someone in-house at minimum wage.
At Scott Keever SEO, we offer internet marketing services, website design, and search engine optimization for all types of businesses in the Fort Lauderdale area and around South Florida. Let us help you get the online exposure you need to succeed!
Monthly plans starting at $1000 with NO CONTRACT.
Give us a try today. Monthly plans starting at $1000 with NO CONTRACT
Our SEO Fort Lauderdale Services
Grow Customers

Let us help you drive more customers to your website. More customers means more revenue to your business.

Increase Exposure With Fort Lauderdale SEO

Give your business the boost it needs to be seen by new clients. You have customers looking for you, let us help them find you

Increase Revenue

Help your companies revenue grow by attracting new customers and ranking over your competition. Let us help!

Let's Be Partners

Not only are we here to improve your Search Engine Rankings we are also your partner. We will become one of your companies most useful resources. We have years of experience and resources.

Marketing Insider

We have trained with some of the best SEO experts in the industry. We attend weekly webinars and mastermind groups with the countries leading SEOs. These connections help set us apart.

Monthly Reporting

We keep you up to date with your websites progress with monthly reporting. We work closely with you to ensure we help you achieve your businesses goals. Communication is key!
Our Results-driven Approach
Scott Keever SEO Fort Lauderdale provides Google-approved methods that increase your rankings and online visibility. Our performance speaks for itself! Let us help your clients find you the same way you found us. Partner with us today.
Our Fort Lauderdale SEO Packages are Designed Around Creating Revenue
As your Fort Lauderdale SEO consultant, it's our passion to create a game plan that will grow your business both visibly and financially. We have ranked hundreds of sites on page 1 of Google. If your site is not currently in the top 3 Google search results, you miss out on potential revenue.
Are you ready to get more relevant visitors to your webpage and boost your sales? Contact Scott Keever SEO to schedule a free consultation. With the proper media management, you can have new clients in no time.
Scott will help you discover the specifics of how your business can benefit from web optimization -and which strategy and action plan is best for your individual needs. Together you and Scott will create a plan that will put your business on the map.
To sign up for a free consultation, go to the application page and fill in your details so you can get your Florida business on the map.





Directions to Our Fort Lauderdale Office Location
Servicing the Fort Lauderdale area, Scott Keever SEO has proven 5-star industry experience with marketing and SEO analysis. Contact us today to get your website a better ranking. Our team will create personalized campaigns based on data so more customers will come to your site.
The Scott Keever SEO internet marketing agency is located at 4380 NE 11th Ave, Fort Lauderdale, FL 33334. Call us at (954) 388-7174 to schedule your free website analysis today.
If you are in the Collier County area, check out our Naples SEO Company for your content creation and internet marketing needs.
Scott Keever SEO is conveniently
located near Top Attractions in Fort Lauderdale, FL
A Quick Guide on the Benefits of Local SEO in Fort Lauderdale for your Business
What Elevates Fort Lauderdale SEO Consultant Scott Keever Over the Competition?
There's a correct way to execute any SEO game plan. Your organization deserves to make sure things are taken care of right from the start. Our Fort Lauderdale SEO professionals will take the necessary steps to boost your website's presence and fine-tune your web pages to convey what Google, Bing, and other internet search engines are looking for.
Internet search engines look for very distinct website elements. Your business can't afford to be buried on page 5 of the search results! Our strategies will assure that popular search engines rank you higher.
Our Award-Winning Services
* Local SEO
* Branding
* Website Design
* Pay Per Click
* Reputation Management
* And More!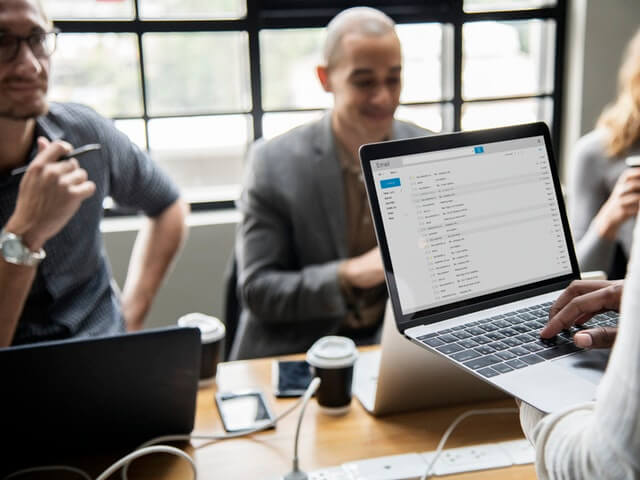 Market leaders all have one feature in common: They all enjoy outstanding services and products supported by robust marketing techniques and internet marketing services.
We take unrivaled services, ingenious concepts, and phenomenal products and bring them to life using advanced SEO methodology.
Our Fort Lauderdale SEO Company takes unrivaled internet marketing services, ingenious concepts, and phenomenal products and brings them to life using advanced SEO methodology and combines it into one convenient service.
Going the extra mile is not only a promise, but it's a way of life at Scott Keever SEO. Contact our agency today.
Why Choose Fort Lauderdale SEO Expert Scott Keever SEO?
Would you feel comfortable enlisting the services of an SEO firm that wasn't able to rank themselves for their own most competitive keywords? At Scott Keever & Company, not only do we offer tested SEO services at cost-effective rates, but we also offer an assortment of services to help your business surge ahead of the competition.
When it comes to SEO and digital marketing, there are countless possibilities. Why not make the process simpler by selecting a solid, trustworthy firm to implement your SEO and marketing needs so you can return to what you should be doing – operating your business!
Still on the fence about leveraging the power of SEO? Here are 6 critical reasons why you MUST take advantage of SEO and partner with us.
1. Offers High ROI
No other form of digital marketing comes close to offering a return on investment like SEO. Proper SEO can deliver continuous organic traffic that would cost a small fortune through a paid campaign.
2. SEO Works
SEO is showing no signs of slowing down. When implemented correctly, SEO can produce a continual stream of traffic to your website. Sure, Google occasionally updates its algorithms, but teaming up with a skilled and knowledgeable SEO firm will provide your site with the proper management.
3. SEO Isn't Going Anywhere
SEO continues to grow, and many companies are constantly adjusting to it. However, the methods to maintain rankings will always evolve. As long as the internet is around, SEO will be too.
4. Your Competition Does It
Many companies are under the illusion that they can ignore SEO once they've achieved high rankings. These businesses are neglecting that when sites reach the top of the search results, it will require even more effort to protect and boost rankings.
Your competitors are fighting for those top spots. Your organization needs to employ the best SEO practices continually, so it's best to hire an agency or service to keep up with your websites for you.
5. Your Customers Are Mobile
The number of mobile visitors continues to rise rapidly, and it is now outdistancing traffic from PCs. With our Fort Lauderdale SEO services, your company will be discovered by people who are eagerly seeking your services and products. Even better, you won't have to pay for additional marketing to generate leads.
6. Everyone Searches For Businesses Online
With a strategy implemented, you can improve the chances of people connecting with your business online. Users can look for a company, review the business, and even buy products – all from the cozy confines of their homes. Want to be discovered online? SEO is a MUST.
So How Do We Get Started?
Fort Lauderdale SEO experts at Scott Keever & Company are devoted to providing clients with impressive results. To accomplish this, we have developed a highly effective blueprint for attaining success:
1. EVALUATE
Before moving forward with your SEO campaign, we evaluate the current state of your website. This is a crucial step because if your website has a poor user experience, it doesn't matter how well your campaigns are planned, designed, or executed. Bottom line – a good user experience is paramount to your success.
2. PLAN AND DESIGN
After collecting applicable data from the website evaluation and analysis, our Fort Lauderdale SEO professionals build a comprehensive strategy to enhance your search engine rankings. Each SEO campaign is customized to meet individual needs. We identify relevant keywords, phrases, and subjects to focus on. We then produce a website link-building strategy.
3. EXECUTE
Once we've finished evaluating, planning, and designing, we'll promptly initiate your SEO campaign. We fix all required on-page SEO items, produce fresh title tags, meta descriptions, modify site architecture, set up linkable content, interlink pages, and more.
4. LINK BUILDING
At Scott Keever SEO, we excel at getting your brand in front of the eyes of targeted visitors on first-rate websites. Our years of experience in the SEO field coupled with our straightforward approach provide proven and sustainable results.
5. REPORT
Competitors may try to attack you or smear your name over the web through negative reviews. We research and monitor your reputation and brand to make sure that competitors can't unjustly make you look bad to the public.
As an Award-Winning Fort Lauderdale SEO Company, We Offer:
Local SEO
Local SEO is an essential part of the equation that often gets overlooked by agencies. The majority of people use the internet to find businesses, so you need to be sure that yours is easily found.
People pull up Google and enter the product or service they're looking for using a phrase like "near me". Consequently, Google shows the most relevant local businesses for that search.
With approximately 95% of people searching online for local companies, it's important to make sure that your Florida business is getting discovered to turn into store visits, phone calls, and good reviews.
Web Design
Web design is another important component of internet marketing and search engine optimization. Our proper web design produces an increase in sales for your organization and our internet marketing methods and search engine optimization (SEO). With our team of skilled graphic designers and expert web programmers on your side, your website will attract traffic for a long time to come.
Pay Per Click
Want more clicks, leads, and sales? Pay-per-click ads are certainly the most speedy way to attract targeted prospects to your website. Pay-per-click advertising is a highly manageable, affordable method to achieve a spot at the top of search results.
However, one miscue can result in hundreds, if not thousands of dollars being flushed down the drain. To receive a healthy return and success for your business, you need an experienced digital marketing firm like Fort Lauderdale SEO Consultant Scott Keever that makes data-driven decisions, constantly fine-tunes your campaigns, and analyzes your entire funnel to help turn leads into sales.
Branding
Skillful SEO branding can generate highly lucrative results for websites and boost your company's reputation. Ineffective SEO branding, on the other hand, can turn into a pricey mistake. Regardless of whether we're handling your social media, generating professional industry content, or boosting your search engine results, our SEO professionals help you become established as the most highly regarded company in your industry.
Local Map Optimization
An incredible 80% of online customers use their phones to search for a nearby business to help fix problems from "find the best auto repair shop in Boca Raton" to "how to cook a roast properly."
Using our local maps optimization service for your site, we will team with you to ensure your company is listed on local directories, including Apple Maps and Google Maps. All of your listings will be optimized for improved local search results so your business can, quite literally, get on the map.
Some of Our Other Fort Lauderdale Services
Fort Lauderdale Marketing Companies
Fort Lauderdale Logo Design
Fort Lauderdale Email Marketing
Fort Lauderdale PPC (pay-per-click)
Fort Lauderdale Web Design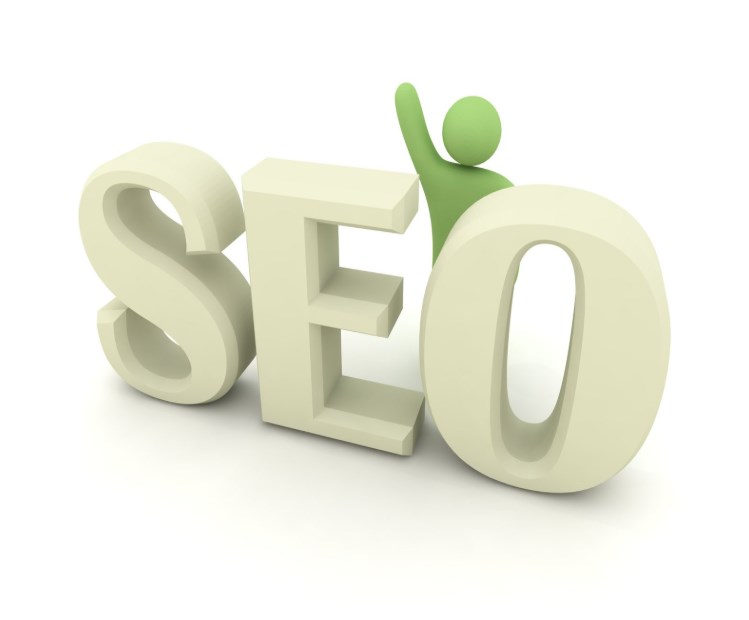 About Fort Lauderdale
Fort Lauderdale ( LAW-dər-dayl) is a coastal city located in the U.S. state of Florida, 30 miles (48 km) north of Miami along the Atlantic Ocean. It is the county seat of and largest city in Broward County with a population of 182,760 at the 2020 census, making it the tenth largest city in Florida. After Miami, Fort Lauderdale is the second principal city (as defined by the U.S. Census Bureau) in the Miami metropolitan area, which had a population of 6,166,488 in 2019.Built in 1838 and first incorporated in 1911, Fort Lauderdale is named after a series of forts built by the United States during the Second Seminole War. The forts took their name from Major William Lauderdale (1782–1838), younger brother of Lieutenant Colonel James Lauderdale. Development of the city did not begin until 50 years after the forts were abandoned at the end of the conflict.
Fort Lauderdale, Florida - Scott Keever SEO
Average rating:
1 reviews
Jul 31, 2019
Very insightful
Scott and his team have been very quick to help us understand internet marketing, we are now tracking our website conversions properly so we know where to spend our money!