San Diego SEO Company
Need More Customers? Get a Free 30 Minute Consultation
Our Search Engine Optimization (SEO) services focus on getting you ROI based results that last! You can expect high quality content, proper on-page / technical SEO, and relevant links to your website. Our SEO campaigns have more than doubled traffic to our clients sites.
Gain Insight to Your Competition
Get more traffic to your most important pages
Boost rankings with proper Keyword Research
Our Monthly SEO Services in San Diego include: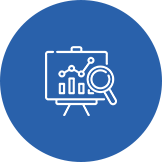 Full site audit to create the proper foundation, review any potential site issues, and ensure the site structured in a way to enhance the visibility.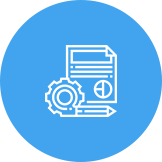 High quality content created through keyword research and competitive analysis to come up with a blueprint for your SEO success.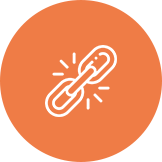 Gain more traffic to your important pages & posts by attracting relevant links from sites around the internet to your site.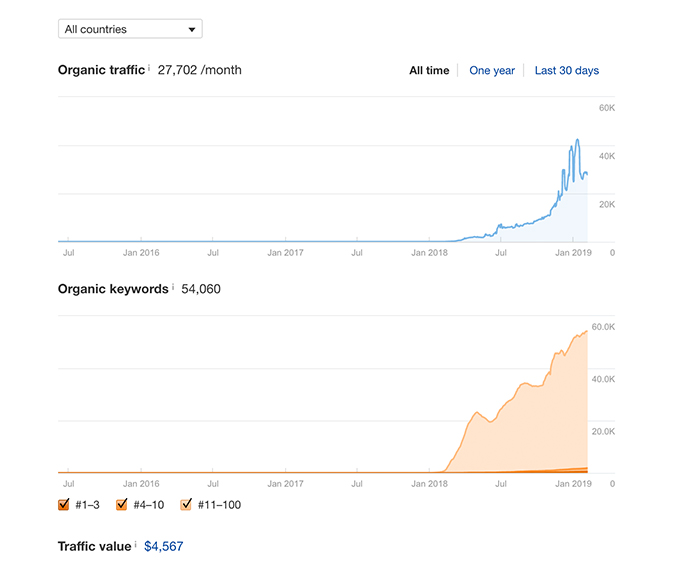 We are San Diego Digital
Marketing Experts
Running your business takes up most of your time. Allow a professional SEO agency to manage your online marketing more affordably than hiring someone in-house at minimum wage.
At Scott Keever SEO we offer Internet Marketing Services, Website Design, and Search Engine Optimization for all types of businesses in the San Diego area. Let us help you get the online exposure you need to succeed.
Give us a try today. Monthly plans starting at $1000 with NO CONTRACT
Our SEO San Diego Services
Grow Customers

Let us help you drive more customers to your website. More customers means more revenue to your business.

Increase Exposure With San Diego SEO

Give your business the boost it needs to be seen by new clients. You have customers looking for you, let us help them find you

Increase Revenue

Help your companies revenue grow by attracting new customers and ranking over your competition. Let us help!

Let's Be Partners

Not only are we here to improve your Search Engine Rankings we are also your partner. We will become one of your companies most useful resources. We have years of experience and resources.

Marketing Insider

We have trained with some of the best SEO experts in the industry. We attend weekly webinars and mastermind groups with the countries leading SEOs. These connections help set us apart.

Monthly Reporting

We keep you up to date with your websites progress with monthly reporting. We work closely with you to ensure we help you achieve your businesses goals. Communication is key!
Our Results-driven Approach
Scott Keever SEO San Diego provides Google approved methods to increase your rankings and online visibility. Our performance speaks for itself, let us help your clients find you the same way you found us.
Our San Diego SEO Packages are Designed Around
Creating Revenue.
As your San Diego SEO consultant it's our passion to create a game plan that will grow your business both visibly and financially. We have ranked 100's of sites to page 1 of Google. If your site is not currently in the top 3 Google search results you are missing out on potential revenue.
Are you ready to get more relevant visitors to your webpage and boost your sales? If you're nodding your head "yes", then contact Scott Keever SEO to schedule a free consultation.
You'll speak with Scott to learn if online marketing is right for your business, and to see if we're a good fit to work together.
During your conversation with him, you will also discover the specifics of how your business can benefit from web optimization -and which strategy and action plan is best for your individual business.
To sign up for a free consultation, simply go to the application page and fill in your details. There's no obligation but there is an incredible opportunity to see what we can do for you.





Directions to Our San Diego Office Location
Servicing the San Diego Area, Scott Keever SEO has talent and industry experience, we are guaranteed to deliver successful results. Call for a free consultation with a certified Seo analyst. Call us to schedule your free website analysis today.
Scott Keever SEO is conveniently
located near Top Attractions in San Diego, California
A Quick Guide on the Benefits of Local SEO in San Diego for your Business
Proven San Diego SEO Services: What Would You do With 200% More Visibility?
We provide sustainable, effective SEO tailored to your local San Diego business. And we can prove it. 100+ websites ranked on page 1. Average visibility increase of 200%. One of UpCity's Top SEO Agencies. Contact us now for your FREE consultation. No contracts – cancel any time.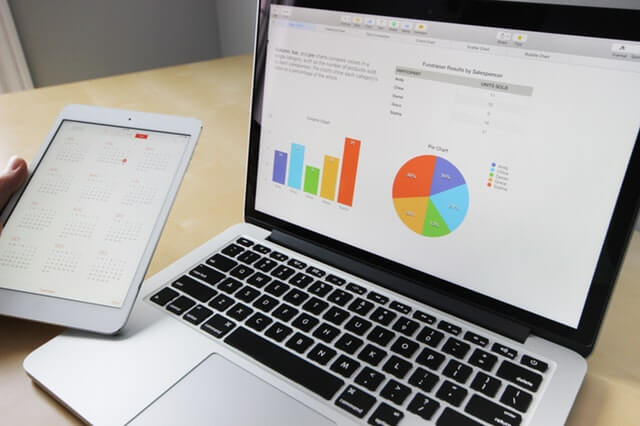 How We Rank Your Business in San Diego?
Local Maps SEO
Appearing on the local "map pack" for your industry is the #1 way to increase calls and leads for your business. We'll put you on the map so you're only 1 click away from customers looking for your services.
Organic SEO
Increase your visibility, leads, and revenue by ranking above your competitors on the Google results page. We'll immediately implement the same system on your site that has helped us rank 100+ websites on page 1.
PPC Marketing
We aren't your typical pay per click agency. Instead of throwing your marketing budget at the most competitive terms, we do intelligent keyword research and target the least competitive terms with the highest ROI. Then we create targeted landing pages with call tracking to ensure you're getting the maximum return WITHOUT risking your budget.
We Do For You What We Do For Ourselves – Rank On Maps!
You literally have to bribe Google if you want to outrank us! That's how great our team is!
We aren't just another "white-labeled" SEO agency or overseas link-building service.
We are an SEO team with 20+ years of experience ranking over 100 websites across dozens of industries.
What makes us different than the other local SEO guys?
Our business actually depends on ranking locally. We aren't an international firm with a million-dollar marketing budget. Our bread and butter comes from going local and outranking competitors with smart, sustainable local search engine optimization.
And that's exactly what we do for you.
The same SEO tactics we use to rank #1 on maps are the ones we use for your website. It's worked for us and the 100+ other sites we've ranked on page 1. It will work for you too!
The system we have developed is simple: Intelligent keyword research, targeted local positioning, high-quality content with a local focus, and sustainable outreach. No tricks. No gimmicks. Only results.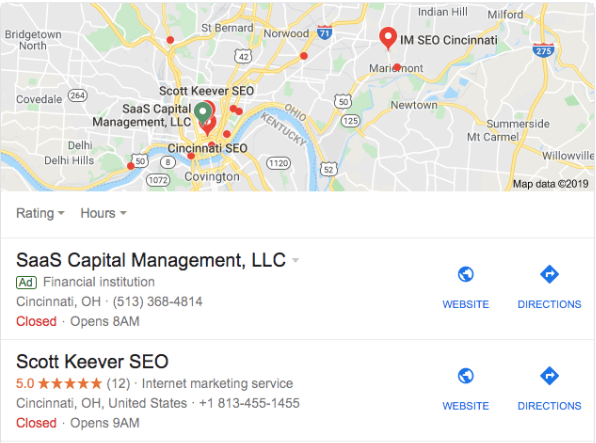 How We Can Increase Traffic By Up to 200%?
There are no shortcuts to the top. Only proven, sustainable best practices. We earn the rest in sweat and adaptation.
Our formula includes:
Website Cardio (Speed it up!)
We run through our proven checklist of website speed factors and optimize each so your site becomes grease lightning. If your site takes longer than 3 seconds to load, you could be losing 50% of your traffic. Google pushes fast sites to the top and banishes everyone else. Is your site's cardio up to par?
Sustainable Outreach
While your competitors waste time with gimmicks and shortsighted link-building techniques, we'll firmly establish your brand in the San Diego Area with sustainable, Google-approved techniques.
Become THE Authority
We'll position you as the go-to authority in your niche with high-quality content that attracts and converts. Google rewards thought leaders and innovators. That will be YOU.
Get San Diego Talking About You (Social Media)
We'll generate buzz in the San Diego Area about you with targeted ads, web content, and videos. Imagine being seen by tens of thousands of potential customers per day for FREE. That's the power of word-of-mouth advertising on social media!
Drive New Leads With Ruthless Efficiency
There's no magic in what we do. It's just proven systems and well-managed processes (Plus hard work!).
We combine our sustainable process with in-depth analysis of your competition, niche, and website as it stands currently. Then we make custom adjustments based on real data.
From there, we have a sustainable, repeatable system that we can easily implement onto any site in any industry that has proven to work over and over again. Having this system in place benefits us both. We work more efficiently and achieve better results for you, and you benefit from reduced costs and greater ROI/results.
It's a win-win.
And unlike most SEO agencies, we provide frequent and transparent updates of everything we are doing for you. That way you can see exactly how much value we are bringing you each month.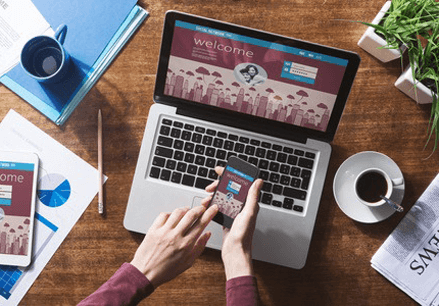 Why Scott Keever SEO?
Like we said before, this isn't your typical local SEO agency:
Local SEO pays our bills
If we don't rank Scott Keever SEO for local keywords, we don't eat. And we like food as much as any other person. That's what drives us to get better and better each day. The same tactics we use to rank our agency #1 on maps are what we'll use on your company. It works for us. It should work for you too!
20+ years combined experience:
We've seen it all. Every keyword, every budget, any competitor_you name it. There's nothing we can't do. And we learned it all boots on the ground.
We've done it over and over again
100+ sites in dozens of niches on page 1. We know a thing or two about this business.
Don't just take our word for it
UpCity Certified Partner, A+ Rating from the BBB, Google Certified Partner, featured in Forbes, Entrepreneur, and USA Today_you don't have to take our word for it!
No contracts
We never rope you into unfair long-term deals. Everything is done month-to-month. If for any reason you aren't satisfied with all of the new business we get for you, tell us to go away! We won't take it personally!