Partner with the #1 Ranked SEO Agency
– Before your Competitor Does.
ROI Based Proven Results
Aquire More Clients
Gain Insight to Your Competition
Get more traffic to your most important pages
Boost rankings with proper Keyword Research
Here's What To Expect When Partnering With Us:
On average we have been able to more than double our clients visibility
Websites ranked on Page 1 of Google
Client Retention Rate. We build last relationships!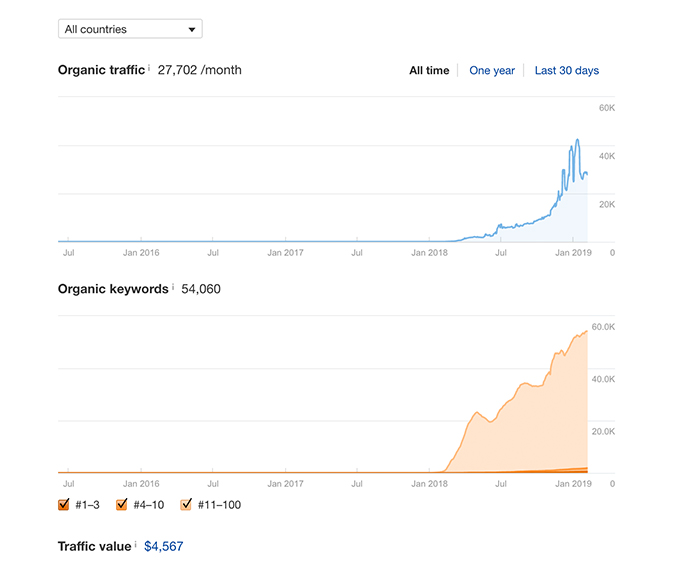 We are Chicago Digital
Marketing Experts
Running your business takes up most of your time. Allow a professional SEO agency to manage your online marketing more affordably than hiring someone in-house at minimum wage.
At Scott Keever SEO we offer Internet Marketing Services, Website Design, and Search Engine Optimization for all types of businesses in the Chicago area. Let us help you get the online exposure you need to succeed.
Give us a try today. Monthly plans starting at $1000 with NO CONTRACT
Grow Customers

Let us help you drive more customers to your website. More customers means more revenue to your business.

Increase Exposure With Chicago SEO

Give your business the boost it needs to be seen by new clients. You have customers looking for you, let us help them find you

Increase Revenue

Help your companies revenue grow by attracting new customers and ranking over your competition. Let us help!

Let's Be Partners

Not only are we here to improve your Search Engine Rankings we are also your partner. We will become one of your companies most useful resources. We have years of experience and resources.

Marketing Insider

We have trained with some of the best SEO experts in the industry. We attend weekly webinars and mastermind groups with the countries leading SEOs. These connections help set us apart.

Monthly Reporting

We keep you up to date with your websites progress with monthly reporting. We work closely with you to ensure we help you achieve your businesses goals. Communication is key!
Our Results-driven Approach
Scott Keever SEO Chicago provides Google approved methods to increase your rankings and online visibility. Our performance speaks for itself, let us help your clients find you the same way you found us.
Our Chicago SEO Packages are Designed Around
Creating Revenue.
As your Chicago SEO consultant it's our passion to create a game plan that will grow your business both visibly and financially. We have ranked 100's of sites to page 1 of Google. If your site is not currently in the top 3 Google search results you are missing out on potential revenue.
Are you ready to get more relevant visitors to your webpage and boost your sales? If you're nodding your head "yes", then contact Scott Keever SEO to schedule a free consultation.
You'll speak with Scott to learn if online marketing is right for your business, and to see if we're a good fit to work together.
During your conversation with him, you will also discover the specifics of how your business can benefit from web optimization -and which strategy and action plan is best for your individual business.
To sign up for a free consultation, simply go to the application page and fill in your details. There's no obligation but there is an incredible opportunity to see what we can do for you.





Directions to Our Chicago Office Location
Servicing the Seattle Area, Scott Keever SEO has talent and industry experience, we are guaranteed to deliver successful results. Call for a free consultation with a certified Seo analyst. Scott Keever SEO is located at 151 N Franklin St #200, Chicago, IL 60606 . Call us at (813) 455-1455 to schedule your free website analysis today.

ADDRESS
Scott Keever SEO 151 N Franklin St #200, Chicago, IL 60606

PHONE
Phone:(813) 455-1455

EMAIL
Scott Keever SEO is conveniently
located near Top Attractions in Chicago, IL
A Quick Guide on the Benefits of Local SEO in Chicago for your Business
You Don't Need to Be An SEO Expert to Grow Your Customer Base
Sooner or later, every business reaches a plateau where you still earn enough to get by, but not enough to achieve your full potential. This moment takes place when your current level of visibility has already provided you with all of the clients you could reach. The only way to move forward from that deadlock is to increase your visibility and reach a wider audience.
You are confident in your business and familiar with your customers? All your business needs in order to expand is a couple of good leads and important contacts. And what better way to obtain those than by being the first to appear in Google search results, when people are looking into your field online. Let us help you break out of the mold with the help of expert SEO services.
Bespoke Chicago SEO: Custom SEO Marketing for Small Businesses
If your business is based in Chicago, what you have on your hands is a large, thriving market counting millions of clients. Whatever specific niche you're working in, a couple of custom-made keywords, in such a large market, can lead to game-changing results. Competition in Chicago is always fierce regardless of your field, and all the popular SEO strategies have already been put to use. The only way to get ahead of your competition is to outsmart them.
This is exactly how Scott Keever SEO can help you achieve results. We proudly stand out among other SEO marketing companies by doing things in a different way. You deserve more than a generic service package most SEO agencies would give you. Instead, what you deserve is a customized approach designed in close cooperation with you. Allow us to help you increase your exposure, and then sit back and observe the results.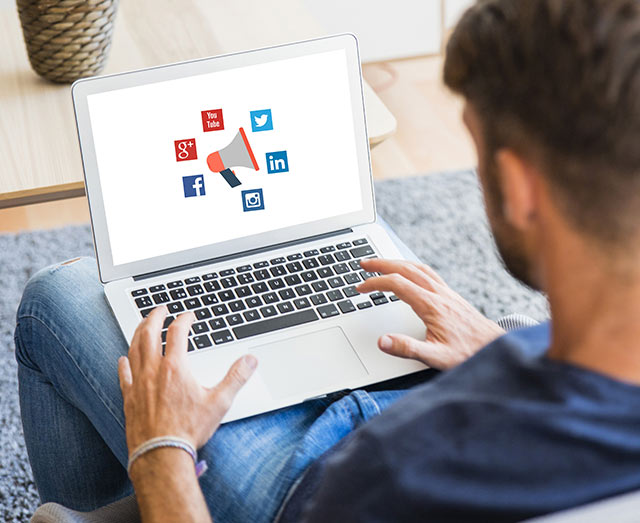 Work with Scott Keever SEO and watch your business soar to the top of the Google search results page.
Why do I want Scott Keever SEO as my SEO Consultant?
1. Improved Online Visibility
Chicago is a bustling, energetic environment that never stops moving. Residents of one of the largest cities in the States, have no time to spare on searching for local businesses. A great majority of them will rely on a simple Google search on their smartphone. What influences their final decision is the first few links shown on the Google results page.
The top of the results page, therefore, is a coveted spot. As experts in Chicago SEO, we can help you win and hold that position. To achieve that, we will develop a custom SEO campaign for your business based on your business' budget, goals, and the market itself. Our marketing will make sure thousands of clients find their way right to your business.
2. Higher ROI
In a fiercely competitive market such as Chicago, you are under incredibly high pressure to have an SEO campaign that stands out from the rest. What adds even more pressure is the fact that small businesses cannot afford risky investments. Here at Scott Keever SEO, what we offer is intelligent and properly directed SEO marketing. We do not aim for mere numbers – instead, we engage with the exact demographic that is interested in your business. Any other approach means wasting your limited budget.
3. Dominate the Local Market
Our local clients LOVE US. Most of our clients have been with us for years and we receive a regular stream of referrals from our existing clientele.
4. Our Way of Building A Powerful Online Presence
Success comes from a balance of strategy, competence, and passion.
We stand out among other SEO companies by providing our local clients with effective customized digital marketing strategies. However, that is not the end of our range of services. In fact, we are more than a Chicago SEO consultant – we are an agency dedicated to growing your business on every possible platform.
Here are the services we provide:
1. Search Engine Optimization
In Chicago, there is always enough clients, but the real challenge is making sure they reach you, and not your competitors. We are aware that there is no single SEO strategy that would work equally well for all businesses. Instead, we approach every client like an individual project and start our work from scratch. We focus on carefully selected high-value activities, rather than generic and outdated concepts.
2. Web Design
Our team of Chicago SEO experts knows how to convert web traffic into real business. A well-designed website is a hallmark of a successful business, with a good reputation and significant credibility. However, a good website is more than just good marketing. In fact, an optimized page will bring you better conversion rates and help your business grow even more.
3. Brand Marketing
In Chicago, SEO is a fiercely competitive field. Having an SEO expert by your side helps you connect with the right audience and present yourself as a leader in your niche. We can help you discover your own authentic voice and craft a unique message for your clients. However, an essential part in achieving that is creating some customized quality content for your website.
4. Content Marketing
In today's market, the most vital aspect of running a successful business is building trust with your customers. Having appropriate SEO-optimized content is crucial for building a positive reputation. Clients will always equate clever, engaging, and interesting content with your business and associate these qualities with your work. The content we provide is both interesting to readers and optimized for search engines.
5. Online Reputation Management
Today's customers are overexposed to ads and marketing. This is why they are more likely to rely on third-party online reviews before spending money on a service. However, your competition won't shy away from tarnishing your public image. Scott Keever's online reputation management is there to ensure clients learn how good you truly are.
6. Pay-Per-Click (PPC)
Although PPC has the potential to instantly create a boom in your traffic numbers, it is a high-risk investment, unless you are working with the best Chicago SEO agency. Our expert staff knows exactly how to attract the most qualified clients to your website. Not only will your sales grow, but you will also be more economical with your advertising.
Scott Keever: Chicago SEO Expert
Hi there. My name is Scott, and I'd like to welcome you to my agency.
Just like you, I run my own business. Thanks to that, I know just how challenging it is to get noticed in a concrete jungle such as Chicago. The local market here is uniquely fierce and competitive. It seems like every successful business owner in Chicago has an incredible passion for their work; something you just can't fake. If you're not giving it your everything, it's like you're not even trying.
As if that isn't enough, the rules of the game keep changing. Online marketing keeps becoming harder and more sophisticated. By now, if you are not in the top 1% of your field, you'll end up windswept by your Windy City competitors.
My team and I are dedicated to developing state-of-the-art SEO strategies that can launch your business straight into the spotlight. For more than seven years, we have been helping local companies earn millions through successful marketing. Naturally, we cannot guarantee that we will get you to the number one spot. However, what we can promise is that we will support you with the finest, tried and tested digital marketing tactics, which have worked for thousands of businesses.
You are just a step away from becoming another one of our success stories. The first step towards working with the right Chicago SEO expert is scheduling a 100% free consultation with me. Once you do that, I can assess your competition and figure out what's holding your marketing back. By cooperating, we can outline a plan to help you dominate our local market.
Talk soon.
 Scott
The New Face of Modern Chicago SEO Marketing
Scott Keever SEO is a team of authentic digital marketing experts with vast experience in this field. What made us successful across the country is our patient and honest approach to SEO, which takes into account both our client's needs and the specific nature of the local market.
The way we do SEO is unique and different:
Custom SEO Strategies and Campaigns
In today's market, you can't make it with anything short of a customized campaign developed around your business. The days of generic marketing strategies are long past. We work with in-depth knowledge of your brand, your audience, as well as your competition.
Authenticity
The world of online marketing isn't well known for sincerity. However, we know and appreciate the value of long-term results over short-term fixes and dishonest business. As a matter of fact, we strictly adhere to Google's finest practices in order to provide clients with a thorough, in-depth SEO service.
Loyalty
By never engaging with competing businesses, we create powerful and exclusive partnerships. That way, we can truly conquer the Chicago market together without holding back.
Verified Experts
Scott Keever SEO is, among other things, a certified Google Partner, a winner of the TOP SEO award from UpCity, and an A+ member of the BBB. Overall, we are a global authority in the field of local SEO.
We treat our clients as if they were our partners. Moreover, we cooperate with businesses that share our essential values: individuality, exclusivity, and effort.
Why is Local SEO so important?
A metropolis like Chicago is bustling with customers in search of local businesses. Nowadays, all of them rely on Google to find the nearest dentist, the best restaurant, a doctor, a lawyer, or any other service conceivable. When you do a Google search, the first thing that greets you is a set of results at the top. These results are accompanied by a map and some crucial information, such as location and ratings. If you want clients, that is where you need to come up in a Google search.
If you are not the one occupying Google's spotlight, your competitor will be in that position. The only way to make sure your business is achieving its true potential is by investing in Chicago SEO. Fortunately, when it comes to digital marketing, Chicago is a place where it's bound to pay off. Overall, nothing can truly replicate the results a good SEO consultant can provide you with.
By scheduling a free consultation with the best SEO Chicago has to offer, you gain the following benefits:
A higher online ranking
More customers and higher revenue
An improved brand reputation
A more cost-effective marketing strategy
By contacting us today, you can begin the process of taking your business to a completely new level. We will immediately start figuring out just what the best way is for your business to have a breakthrough in the local market. Partner up with us and leave all your marketing-related worries behind you.
Schedule a free consultation right now, and you'll be closer than ever to reaching your full potential.
Don't waste your time on outdated SEO strategies that bring no results. With Scott Keever SEO, you can transform your online presence into a powerful tool for growth. During your free consultation with Scott, you will learn how you can boost your business through digital marketing, and what the best strategy is for your particular niche.
To sign up for a consultation, simply submit your details through the application page. You have nothing to lose by trying, and you could completely transform your business as a result.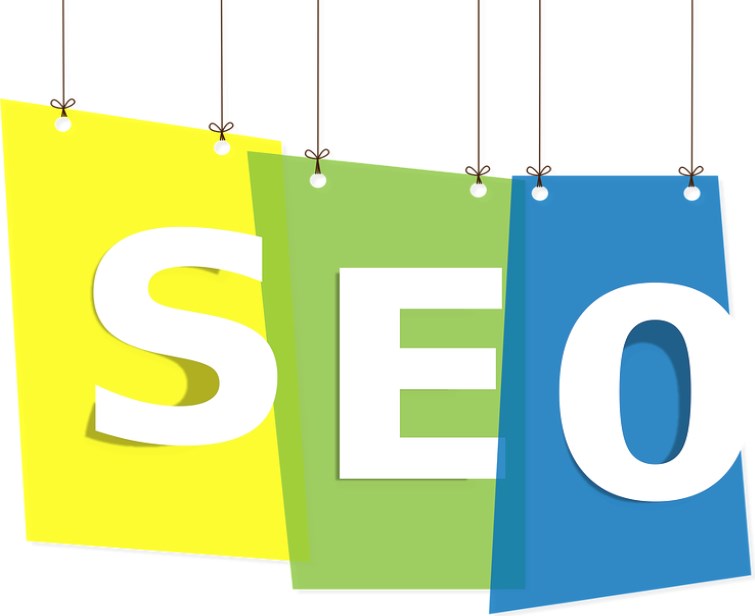 About Chicago
Chicago ( (listen) shih-KAH-goh, locally also shih-KAW-goh; Miami-Illinois: Shikaakwa; Ojibwe: Zhigaagong) is the most populous city in the U.S. state of Illinois and the third most populous in the United States after New York City and Los Angeles. With a population of 2,746,388 in the 2020 census, it is also the most populous city in the Midwest. As the seat of Cook County (the second-most populous U.S. county), the city is the center of the Chicago metropolitan area, one of the largest in the world. On the shore of Lake Michigan, Chicago was incorporated as a city in 1837 near a portage between the Great Lakes and the Mississippi River watershed. It grew rapidly in the mid-19th century; by 1860, Chicago was the youngest U.S. city to exceed a population of 100,000.