Partner with the #1 Ranked SEO Agency
– Before your Competitor Does.
ROI Based Proven Results
Aquire More Clients
Gain Insight to Your Competition
Get more traffic to your most important pages
Boost rankings with proper Keyword Research
Here's What To Expect When Partnering With Us:
On average we have been able to more than double our clients visibility
Websites ranked on Page 1 of Google
Client Retention Rate. We build last relationships!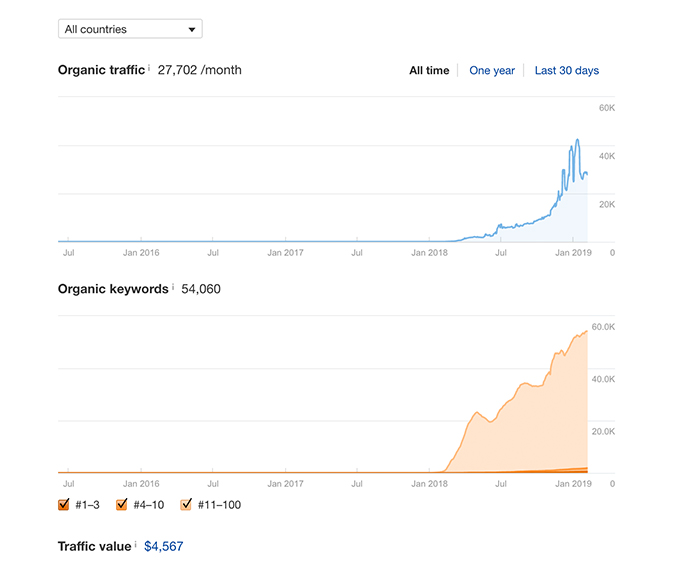 We are Chicago Digital
Marketing Experts
Running your business takes up most of your time. Allow a professional SEO agency to manage your online marketing more affordably than hiring someone in-house at minimum wage.
At Scott Keever SEO we offer Internet Marketing Services, Website Design, and Search Engine Optimization for all types of businesses in the Chicago area. Let us help you get the online exposure you need to succeed.
Give us a try today. Monthly plans starting at $1000 with NO CONTRACT
Grow Customers

Let us help you drive more customers to your website. More customers means more revenue to your business.

Increase Exposure With Chicago SEO

Give your business the boost it needs to be seen by new clients. You have customers looking for you, let us help them find you

Increase Revenue

Help your companies revenue grow by attracting new customers and ranking over your competition. Let us help!

Let's Be Partners

Not only are we here to improve your Search Engine Rankings we are also your partner. We will become one of your companies most useful resources. We have years of experience and resources.

Marketing Insider

We have trained with some of the best SEO experts in the industry. We attend weekly webinars and mastermind groups with the countries leading SEOs. These connections help set us apart.

Monthly Reporting

We keep you up to date with your websites progress with monthly reporting. We work closely with you to ensure we help you achieve your businesses goals. Communication is key!
Our Results-driven Approach
Scott Keever SEO Chicago provides Google approved methods to increase your rankings and online visibility. Our performance speaks for itself, let us help your clients find you the same way you found us.
Our Chicago SEO Packages are Designed Around
Creating Revenue.
As your Chicago SEO consultant it's our passion to create a game plan that will grow your business both visibly and financially. We have ranked 100's of sites to page 1 of Google. If your site is not currently in the top 3 Google search results you are missing out on potential revenue.
Are you ready to get more relevant visitors to your webpage and boost your sales? If you're nodding your head "yes", then contact Scott Keever SEO to schedule a free consultation.
You'll speak with Scott to learn if online marketing is right for your business, and to see if we're a good fit to work together.
During your conversation with him, you will also discover the specifics of how your business can benefit from web optimization -and which strategy and action plan is best for your individual business.
To sign up for a free consultation, simply go to the application page and fill in your details. There's no obligation but there is an incredible opportunity to see what we can do for you.





Directions to Our Chicago Office Location
Servicing the Seattle Area, Scott Keever SEO has talent and industry experience, we are guaranteed to deliver successful results. Call for a free consultation with a certified Seo analyst. Scott Keever SEO is located at 151 N Franklin St #200, Chicago, IL 60606 . Call us at (813) 455-1455 to schedule your free website analysis today.

ADDRESS
Scott Keever SEO 151 N Franklin St #200, Chicago, IL 60606

PHONE
Phone:(813) 455-1455

EMAIL
Scott Keever SEO is conveniently
located near Top Attractions in Chicago, IL
A Quick Guide on the Benefits of Local SEO in Chicago for your Business
Scott Keever SEO – Best Chicago SEO Company
My name is Scott Keever, and I offer various digital marketing services to help any small business thrive. Internet marketing agency options are plentiful, and you're searching for someone who knows what they're doing.
I run a business, and I know how difficult it is to get noticed, especially in a place like Chicago. The local market is uniquely competitive and fierce. You require an incredible passion for your work, and you can't fake it or cut corners.
Let me explain what I can do for you!
The Advantages of Local SEO for Chicago Businesses – A Short Guide
Hiring a digital marketing firm is something every company requires, whether it's small or large. There are tons of SEO companies in Chicago, but I'm different. You'll learn about that later. Right now, it's time to find out more about local searches and how they can work for you. Let's get started!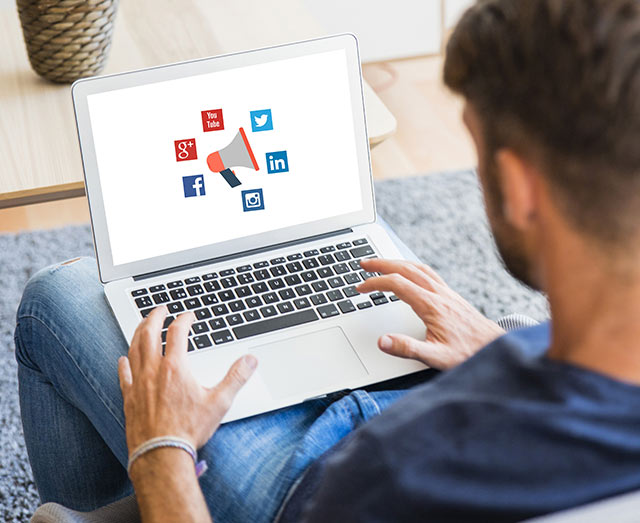 Grow Your Customer Base without Being an SEO Expert
Your business will hit a plateau where you earn money but aren't seeing your full potential. This happens when your visibility level has given you the clients you can reach. Now, the way to move forward is to boost visibility to find a wider audience.
Overall, you're confident and familiar with your customers and business, so the next step is to break away from the competition and get SEO services! My team is here to assist!
Custom Chicago SEO Services for Small Businesses
If you have a Chicago-based business, there's a potential to reach millions of clients. It doesn't matter what your niche or industry is; you'll need custom-created keywords.
The competition is fierce, and most of the SEO strategies have already been used. Therefore, you have to outsmart the competitors, and I can help you do this!
We stand apart from the many other SEO marketing agencies and do things differently. You deserve much more than a regular service package that most SEO agencies offer. Instead, you need a customized approach designed to work with you, and we will do just that!
Why Choose Scott Keever SEO for Search Engine Optimization
Our digital marketing agency can help with so many things, such as:
1. Build a Powerful Online Presence
Success requires a balance of passion, competence, and strategy. We stand apart from other Chicago SEO companies because we offer local clients a customized plan to match their digital marketing efforts. Search engines will find you because we're dedicated to your growth!
2. Dominate the Local Market
Our clients love us and have been with us for years. In fact, we often get numerous referrals from existing customers.
3. Higher ROI
Chicago has a fiercely competitive market, so you're under pressure to create a campaign that handles everything. Small businesses can't afford to undertake risky investments, and we offer direction and intelligence. Get assistance with social media marketing and everything else from our SEO firm!
4. Improve Online Visibility
Chicago is an energetic and bustling environment that doesn't stop moving. People don't have time to search for local options; they rely on Google to do things fast. In fact, the final decision is often influenced by that first page of results. It's a coveted spot, and you deserve to be there. We can help you hold and win the position. Our proven track record shows that we know what we're doing!
Our Services
You need a digital marketing agency that will do everything it can, and we can help. Here are our services:
Search Engine Optimization
You clearly have tons of potential customers, but you have to reach them, making them turn to you and not the competitors. We're aware that a single SEO strategy won't work for every brand. Therefore, we use an approach that tailors each client's needs for search engine optimization. Search engines will find you because we focus on high-value activities that will give you results!
Brand Marketing
SEO is highly competitive, so you need an expert with you to connect with your audience and indicate that you're a leader in the industry. We'll help you find your voice and craft a message that resonates with others.
Web Design
Our Chicago SEO experts know how to convert that web traffic into conversions. You require website design and development to show others that you're authoritative and have a good reputation. Your optimized pages will assist with conversion rate optimization and ensure you grow!
PPC (Pay-Per-Click Management)
PPC advertising can instantly boost traffic numbers, but it could be a high-risk investment. You need a quality Chicago SEO agency on your side to ensure things work smoothly. Our team knows what to do!
Online Reputation Management
Customers are often exposed to tons of ads, which leads to confusion. They're likely to read third-party reviews before spending their money. However, the competition will tarnish your reputation if possible. We can assist!
Content Marketing and Link Building
You must get your customers to trust you, which means focusing on content marketing and link building. Search engines will put you at the top because you're showing that you care by crafting articles that people want to read!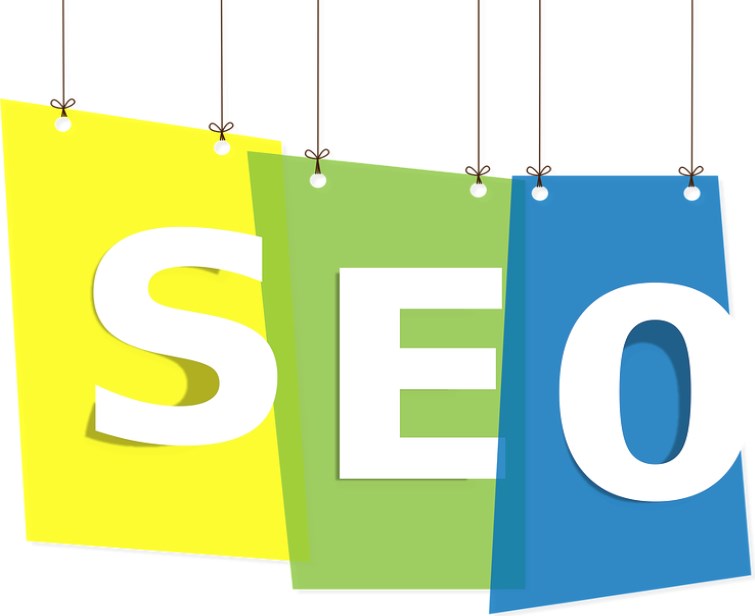 How Our Chicago SEO Company Is Unique
You need a unique SEO campaign, and that's what we'll do. Here are a few examples of how we're different:
Custom Campaigns and Strategies – You require a customized local SEO strategy to expand and grow. Generic online marketing strategies just won't cut it anymore!
Loyalty – We won't engage with any of your competitors, which means you have an exclusive partnership with us!
Authenticity – Long-term results come from hard work. We adhere to the best practices Google uses to ensure quality!
Why You Need Local SEO Services
Chicago is a huge area and has tons of companies. Most people use Google to find whatever they want, such as a restaurant, dentist, doctor, lawyer, and more. You know the results you see when you search for something, and you want others to notice your name when they look for your services or products.
Your competitors will be in those top positions if you aren't. The only way to reach your full potential is by using the best digital marketing solutions. We can help you!
Work with Scott Keever SEO Today
When you schedule your free consultation with our SEO company, you'll see these benefits:
Cost-effective strategies
Improved brand reputation
More customers
Higher revenues
Higher online rankings
Please call 813-455-1455 or fill out the form on our website. It's so easy!