Partner with the #1 Ranked SEO Agency
– Before your Competitor Does.
ROI Based Proven Results
Aquire More Clients
Gain Insight to Your Competition
Get more traffic to your most important pages
Boost rankings with proper Keyword Research
Here's What To Expect When Partnering With Us:
On average we have been able to more than double our clients visibility
Websites ranked on Page 1 of Google
Client Retention Rate. We build last relationships!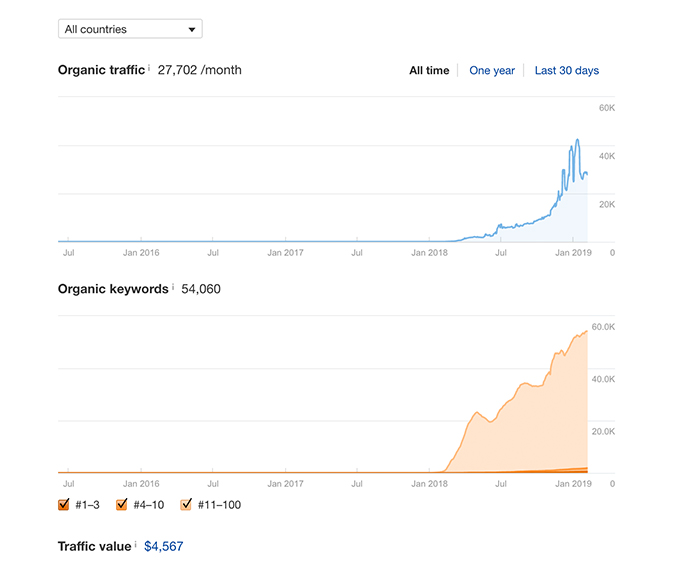 We are Philadelphia Digital
Marketing Experts
Running your business takes up most of your time. Allow a professional SEO agency to manage your online marketing more affordably than hiring someone in-house at minimum wage.
At Scott Keever SEO we offer Internet Marketing Services, Website Design, and Search Engine Optimization for all types of businesses in the Philadelphia area. Let us help you get the online exposure you need to succeed.
Give us a try today. Monthly plans starting at $1000 with NO CONTRACT
Our SEO Philadelphia Services
Grow Customers

Let us help you drive more customers to your website. More customers means more revenue to your business.

Increase Exposure With Philadelphia SEO

Give your business the boost it needs to be seen by new clients. You have customers looking for you, let us help them find you

Increase Revenue

Help your companies revenue grow by attracting new customers and ranking over your competition. Let us help!

Let's Be Partners

Not only are we here to improve your Search Engine Rankings we are also your partner. We will become one of your companies most useful resources. We have years of experience and resources.

Marketing Insider

We have trained with some of the best SEO experts in the industry. We attend weekly webinars and mastermind groups with the countries leading SEOs. These connections help set us apart.

Monthly Reporting

We keep you up to date with your websites progress with monthly reporting. We work closely with you to ensure we help you achieve your businesses goals. Communication is key!
Our Results-driven Approach
Scott Keever SEO Philadelphia provides Google approved methods to increase your rankings and online visibility. Our performance speaks for itself, let us help your clients find you the same way you found us.
Our Philadelphia SEO Packages are Designed Around
Creating Revenue.
As your Philadelphia SEO consultant it's our passion to create a game plan that will grow your business both visibly and financially. We have ranked 100's of sites to page 1 of Google. If your site is not currently in the top 3 Google search results you are missing out on potential revenue.
Are you ready to get more relevant visitors to your webpage and boost your sales? If you're nodding your head "yes", then contact Scott Keever SEO to schedule a free consultation.
You'll speak with Scott to learn if online marketing is right for your business, and to see if we're a good fit to work together.
During your conversation with him, you will also discover the specifics of how your business can benefit from web optimization -and which strategy and action plan is best for your individual business.
To sign up for a free consultation, simply go to the application page and fill in your details. There's no obligation but there is an incredible opportunity to see what we can do for you.





Directions to Our Philadelphia Office Location
Servicing the Philadelphia , Scott Keever SEO has talent and industry experience, we are guaranteed to deliver successful results. Call for a free consultation with a certified Seo analyst. Scott Keever SEO is located at Philadelphia . Call us to schedule your free website analysis today.
Scott Keever SEO is conveniently
located near Top Attractions in Philadelphia
A Quick Guide on the Benefits of Local SEO in Philadelphia for your Business
Want to Find a Philadelphia SEO Company? Scott Keever & Company Is the Best Choice!
Do you know what search engine optimization is? Today's digital world is run by just three letters – SEO.
If you're looking for information on the best digital marketing strategies, that's one of the first terms you'll come across.
However, not all business owners understand what it's really about.
Is that your case? Don't worry! Our SEO team will guide you through your digital journey to help you build an online presence and achieve your business goals.
Scott Keever & Company offers Philadelphia SEO services to help local businesses beat their competitors, create websites that search engine rank higher, attract more traffic, and more.
There are many digital marketing agencies in Philadelphia, but you should make sure you're picking the right SEO services. Fortunately, you can find some of the best here!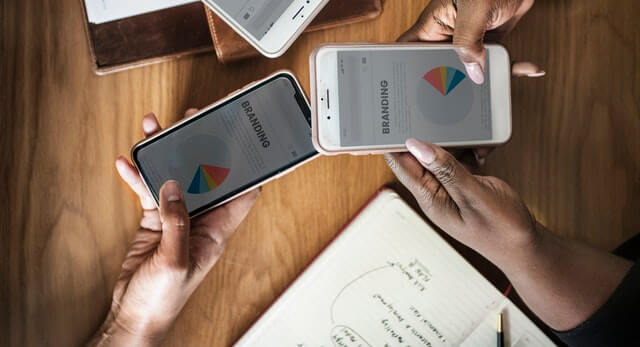 Our Award-Winning SEO Services
At Scott Keever & Company, we work hard to get the best results for Philadelphia businesses. As proof of our commitment and expertise, we do the same for our SEO agency.
As a result, we have become one of the most reputable SEO companies. Our talented team always goes the extra mile to offer unrivaled search engine optimization services and help our clients become industry leaders.
These are the SEO services we offer and how they can benefit your Philadelphia business:
Local SEO
Business owners think big. You're striving to be successful and stand out from your competitors. If possible, you'd also want to make your sales skyrocket and become a global leader.
After working in the digital marketing industry for years, we know that's possible. However, there are many things to do to reach that spot.
If you want to grow your customer base, gain market recognition, or boost your sales, your business should become a well-known local name.
People search for local businesses when they need to buy something or are looking for a service in their area. With this in mind, we can optimize this strategy and help you attract customers near you to gain more visits, better reviews, and many phone calls.
Web Design
A comprehensive digital marketing strategy must also consider web design. Although many businesses often overlook this aspect, it's so important for search engines.
Now, websites must be responsive, have an intuitive interface, and provide a seamless user experience in order to rank higher.
If you think you need to improve your website in terms of design or other technical aspects, don't hesitate to contact us. Our graphic designers and web programmers can solve any issues affecting your web pages, creating an attractive space where your visitors will want to stay.
Local Map Optimization
As mentioned, local SEO can help you attract more customers and become a reputable business in your area. However, there's another thing you can do to maximize these benefits.
Did you know that over 80% of internet users search for nearby businesses through their phones? If a problem arises, they'll try to find the best experts in town.
We want to help you take your business to the next level. Therefore, we offer local map optimization services to ensure your website is listed on Apple Maps, Google Maps, or other local directories.
Our team will optimize your listings to improve your local search results. Your business will soon be on everyone's lips!
Pay Per Click
We also offer services focused on pay-per-click advertising, helping businesses attract targeted prospects while saving.
This method is highly manageable and can help you get your website to the first search engine results page. The best part? We analyze your entire funnel to optimize your pay-per-click campaign and convert more leads into sales.
Branding
Your business's reputation also matters. When people have a positive perception of your company, attracting more customers gets easier.
How can you do this? Well, you need to create a brand in your customers' minds.
We know this sounds complex, but we can help you! Our team has vast experience in branding and can give a meaning to your company, products, or services.
Thanks to this strategy, we can promote a strong, compelling image of your company associated with the service or product you offer.
Need Help from SEO Experts Like Us?
As we said, we do for our company what we do for our customers – help rank our websites as high as possible!
That's one of the biggest advantages we offer to business owners who trust us. Our SEO services are tested and can help your business outperform the competition.
In addition, our rates are reasonable, and we're committed to providing efficient services, so you can get the most out of your investment.
SEO strategies are a game changer for today's businesses. If you need expert help, Scott Keever & Company is at your service!
Do you want to be 100% sure that you need SEO services? Check these facts:
SEO is one of the digital marketing strategies that offer the highest return on investment (ROI).
A well-optimized website attracts more organic traffic and has more potential to increase your sales.
It's not a secret that SEO works. Websites from all over the world implement this strategy to gain online relevance.
Most people search for online businesses. If you want to be successful, you must earn your spot on the first lists.
Your web design matters. If it's compatible with different devices and offers a high-quality experience, it'll rank higher.
The businesses in the top search engine results worked hard to get there. That means they're also using SEO.
Getting Started
SEO isn't going anywhere, and it's time to implement this strategy to help your business thrive. Do you want to get started? This is what we should do:
Evaluate your website to identify weak points
Plan and design an effective strategy to enhance your search engine rankings based on what we saw
Execute your SEO campaign, fixing on-page SEO items, adding fresh title tags and meta descriptions, modifying the site architecture, and more
Implement link-building to increase the relevance of your page
Keep track of your results and monitor your reputation to make necessary adjustments
Do You Need Expert Help to Design a Comprehensive SEO Strategy? Contact Scott Keever & Company Today!
At Scott Keever & Company, we're fully committed to providing comprehensive digital marketing solutions to help Philadelphia businesses grow. Contact us today to learn more about our services!