Partner With The #1 Ranked Cincinnati SEO Agency
Before Your Competitor Does.






Increase Leads and Grow Revenue by Outranking Your Competitors on Google.
Partner With The #1 Ranked Cincinnati SEO Agency
Before Your Competitor Does.






Our Cincinnati SEO experts Increase Leads and Grow Revenue by Outranking Your Competitors on Google.
Here's What To Expect When Partnering With Us
On average we have been able to more than double our clients visibility
Websites ranked on Page 1 of Google
Client Retention Rate. We build last relationships!
What are clients are saying
Don't Just Take Our Word for It

Managing Partner – 3cre.com
Scott has had a huge impact on the growth of our business. We consistently continue to bring in a positive ROI on our marketing through Scott and his team.
Scott is a very talented, driven, marketer who always has the cutting-edge technique to get me return on investment with my business through his ideas. He always seems to have the answers for how to grow business with forward thinking strategies.

Scott and Matt have been a huge impact to our firm. We have been able to dramatically reduce our Google Adwords budget while increasing leads over 10x with their SEO services.
OUR CLIENTS IN CINCINNATI GET RESULTS
Come See Why We Have a 97% Client Retention Rate
Real Traffic That Brings Real Leads
Our SEO Cincinnati Services
Let us help you drive more customers to your website.
More customers means more revenue to your business.
Give your business the boost it needs to be seen by new clients. You have customers looking for you, let us help them find you
Help your companies revenue grow by attracting new customers and ranking over your competition. Let us help!
Not only are we here to improve your Search Engine Rankings we are also your partner. We will become one of your companies most useful resources. We have years of experience and resources.
We have trained with some of the best Cincinnati SEO experts in the industry. We attend weekly webinars and mastermind groups with the countries leading SEOs. These connections help set us apart.
We keep you up to date with your websites progress with monthly reporting. We work closely with you to ensure we help you achieve your businesses goals. Communication is key!
Why Choose Scott Keever SEO
Scott Keever SEO in Cincinnati OH provides Google-approved SEO services to increase your rankings and online visibility through social media and SEO strategy. Our performance speaks for itself! Let us help your clients find you the same way you found us.
Our Cincinnati SEO Packages are Designed
Around Creating Revenue.
As your full-service Cincinnati SEO company, it's our passion to create a game plan that will grow your Cincinnati OH business. We have ranked 100's of sites to page 1 of Google with our strong SEO strategy and web design that enhances your online presence. If your site is not currently in the top 3 Google search results, you are missing out on potential traffic and revenue.
If you're looking to grow your business, contact Scott Keever SEO to schedule a free consultation. Scott has many years of experience with content marketing. He'll help you learn how online marketing can help grow your Cincinnati area business and you'll create SEO campaigns as a team to boost your rankings.
During your conversation with Scott, you will discuss specifics of how your business can benefit from website optimization (Local SEO) and which strategy to employ for your small business. This can be way more effective than social media marketing services or investing solely in an updated web design.
To sign up for a free consultation, simply go to the application page and fill in your details. Growing your Cincinnati OH business through search engine optimization has never been easier.





Directions to Our Cincinnati SEO Office Location
Servicing the Tri-State Area, Scott Keever SEO Marketing Agency has talent and industry experience, we are guaranteed to deliver successful results. Contact us for a free consultation with a certified Cincinnati Search Engine Optimization analyst. Scott Keever SEO is located at 1335 Main St, Cincinnati, OH 45202. Call us at (813) 455-1455 to schedule your free website analysis with an award-winning Cincinnati SEO company today.
Scott Keever SEO Digital Marketing Agency is located in Downtown Cincinnati, but they set an extremely high standard for all of Hamilton County
Scott Keever SEO has a location in Cincinnati Ohio, but you can still find us on Yelp, and check out our A+ rating on the Better Business Bureau. If you prefer a more personalized experience you can call us at (813) 455-1455, or stop in our offices Monday – Friday 9 AM – 5 PM. We are also located near Jack Casino, Cincinnati Municipal Airport – Luken Field, Paul Brown Stadium, and OTR (Over-The-Rhine).
The drive from the Cincinnati International Airport (CVG) to our office in Cincinnati isn't that difficult or time consuming. Follow these simple directions and we'll be seeing you in no time. When you' re ready to leave the Cincinnati International Airport (CVG) Get on I-275 E from KY-236 W, Continue on I-275 E. Take I-75 N to W 5th St in Cincinnati. Take exit 1C from I-75 N. Next take Elm St and W Central Pkwy to Main St and we'll see you soon!
Scott Keever SEO is conveniently
located near Top Attractions in Cincinnati, OH
A Quick Guide on the Benefits of Local SEO in
Cincinnati OH for your Business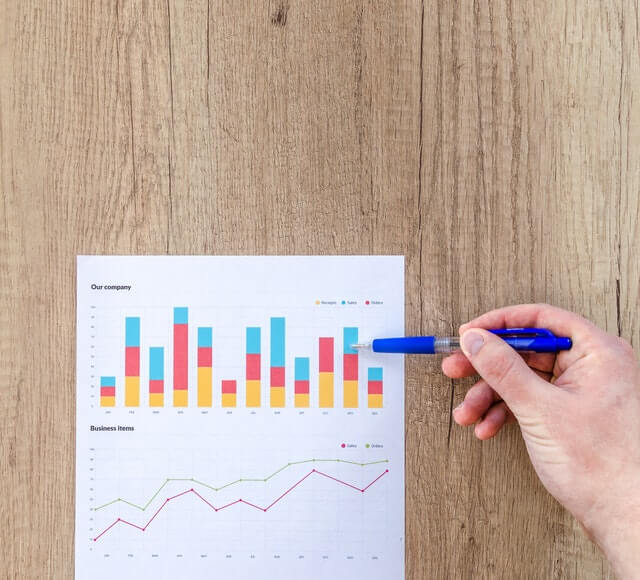 Why You Need to Add Search Engine Optimization To Your Company's Game Plan
People from all around the world utilize the internet daily for a variety of purposes, whether for entertainment or for business. It is essential for businesses to implement online marketing in their game plans, in order to target these individuals.
Even if you have no intention to take on the international market, a solid organic search engine optimization plan can boost your company's performance within your local scene. Scott Keever is a Cincy native who can help your brand gain visibility through a higher ranking.
With the proper search engine optimization strategy employed, your business will soon have higher rankings. With a higher ranking comes more leads, and with more leads come more sales.
Cincinnati Search Engine Optimization Expert
Below are the top reasons for adding search engine optimization SEO techniques to your company's game plan, even if you already have a solid web design and social media presence.
Build Legitimacy on Social Media
In order to attract new clients, your company needs to have a good reputation or it needs to have good advertising. People fear the unknown, so they'll be much less likely to do business with your company if it is hidden within the Google search results.
By working diligently on your digital marketing campaign, you'll be able to move your site ranking higher. Being on the first page of Google allows your clients to immediately see that your site is legitimate and trustworthy. Even better if you have great reviews.
These leads will turn into a business and they'll soon be purchasing your goods and services. That's the magic of Local SEO. With the proper keyword development and the professional team at Scott Keever SEO, you'll increase your sales in no time.
Internet Marketing Service and Cost-Effective Digital Marketing
There are many ways to advertise your business, but not all techniques are best for small businesses. Especially if they come at a high cost. The majority of small businesses cannot purchase television and radio ads, however, the good news is that digital marketing makes it possible for small companies to get a leg up on the competition.
By implementing an effective Cincinnati SEO internet marketing campaign strategy, you'll be able to generate additional online traffic and more revenue, without spending excessively.
Control Monthly Budget – Choosing the Right Search Engine Optimization Company
When doing digital marketing, you'll always be able to control the cost of your marketing campaign. You'll never pay a surprising amount per individual click and will instead pay a fixed amount for the services of a local SEO company.
Scott Keever and the team are Cincinnati SEO experts and have proven success with multiple marketing campaigns. If you're in the need of a reputable search engine optimization SEO, contact Scott Keever SEO to schedule your free consultation.
You could also consider doing the SEO on your own, but it's best to work with SEO agencies who have experience with SEO campaigns. A professional team will monitor your website constantly so you can stay above the competition.
Increase Website Traffic – Online Advertising Service
Search engine optimization is important for every website because it is the basis of determining your search engine ranking. Digital marketing consists of keywords and phrases that are often utilized by people searching for specific products, information, and services.
In order to rank high in Google, Yahoo, and Bing results, specific keyword choices need to be applied to the content. Doing this increases the flow of traffic to your website, acting as free advertising once your site ranks on page 1 of Google.
By hiring a results-driven Cincinnati SEO company, you can land your website on the first page of Google. If you utilize SEO keywords correctly and compose an eye-grabbing Meta description, you very well may see a drastic increase in your traffic and revenue.
Search engine optimization, a strong social media presence, and user-friendly websites are all ways to drive customers to your business. Let the team at Scott Keever SEO help you guide customers to your site without having to continuously pay for advertising and site development.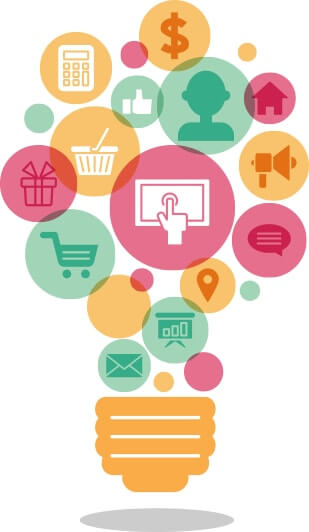 Enhance Brand Awareness With Website Rankings in Cincinnati Ohio
When utilizing search engine optimization, beyond the web design, it's important to focus on the appropriate keywords that people may use on search engines. For instance, if you sell shampoo, the keywords will need to revolve around this type of product. Targeted words help users find your product through the top search engines.
Internet users will input specific terms and keywords into search engines and a bunch of companies and their websites will come up on Google. To get your brand seen, and ultimately to get sales, you need to be on page 1.
With the targeted SEO campaigns, your domain will contain the information that they are searching for and your content will come up on Google so you can create new business connections. It may be technical, but search engine optimization isn't going anywhere.
Generate Revenue – Cincinnati Marketing Consultant
The only way for your company to grow in success is to earn more. To reach more customers, you'll need a strong search engine optimization professional who can research SEO campaigns for your company.
By speaking with a few top companies, anyone will agree that a reliable marketing plan will increase a company's profits. Once you've hit the first page, your website traffic will explode and your revenue will soar to new heights.
Schedule Your Free Consultation Right Now
Without any obligation whatsoever, we invite you to schedule a free Cincinnati SEO consultation with us. Let us take you through the process and explain exactly how we can take your business, and get the most out of your marketing budget.
If you are serious about driving organic traffic to your business, don't look any further than Scott Keever & Company. Don't waste your time with generic SEO services when you can have a custom package, made for you and your clients.
About Cincinnati
Cincinnati ( SIN-si-NAT-ee) is a city in the U.S. state of Ohio and the county seat of Hamilton County. Settled in 1788, the city is located at the northern side of the confluence of the Licking and Ohio rivers, the latter of which marks the state line with Kentucky. The city is the economic and cultural hub of the Cincinnati metropolitan area. With an estimated population of 2,265,051, it is Ohio's largest metropolitan area and the nation's 30th-largest, and with a city population of 309,317, Cincinnati is the third-largest city in Ohio and 65th in the United States. Throughout much of the 19th century, it was among the top 10 U.S. cities by population, surpassed only by New Orleans and the older, established settlements of the United States eastern seaboard, as well as being the sixth-most populous city from 1840 until 1860.